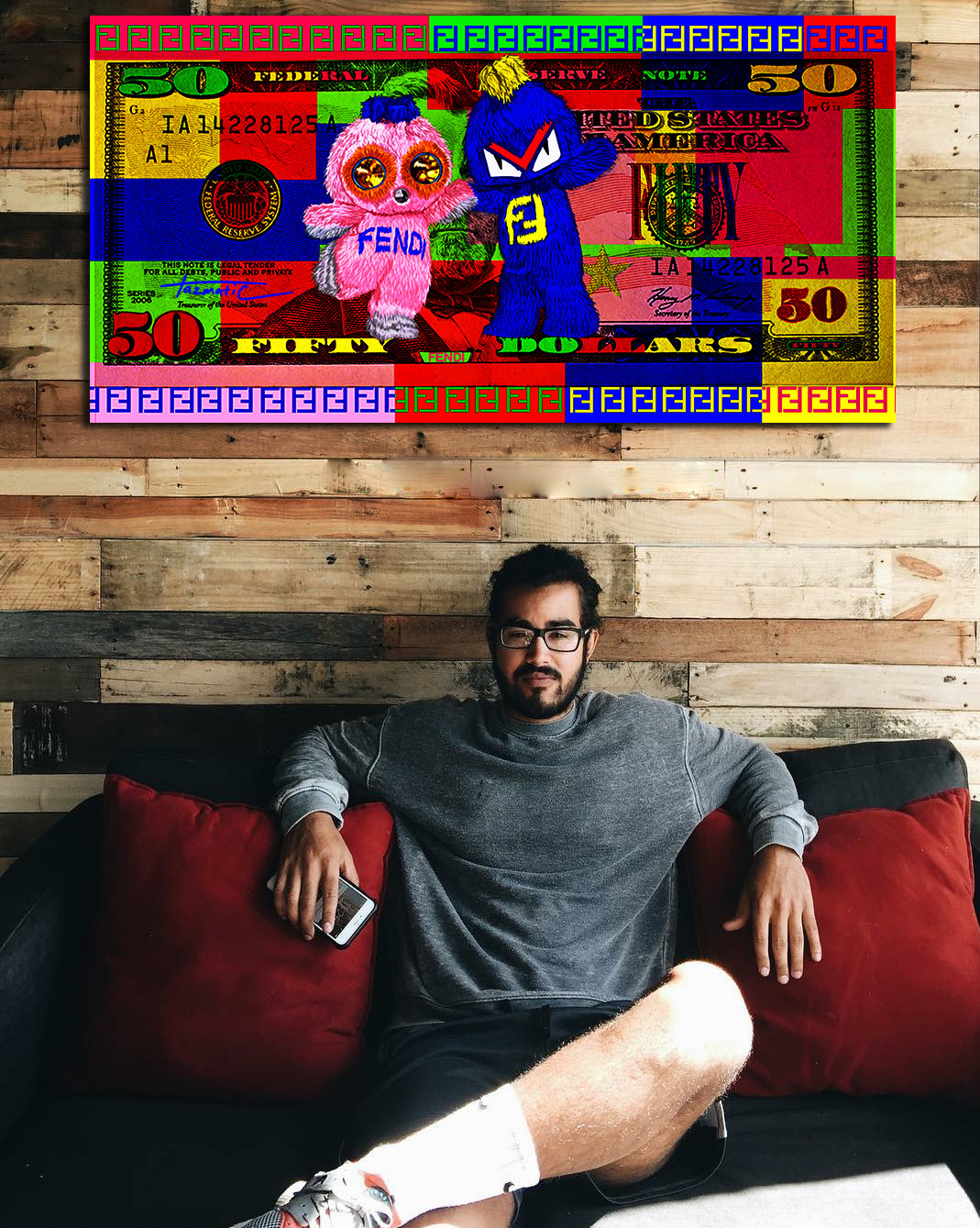 Fendi Money and Original Bill stacks
$

260.00
Original Fendi Bill on Metal comes fingerprinted, Signed, and Certificate of Authenticity !
This Metal painting is always a conversation piece. The company uses high-heat technology to fuse the image into the the eco-friendly, 100% post-consumer recycled ChromaLuxe aluminum surface for incredible visual depth and luminosity.
Money Prints:
Prints from original luxurious fashion "Fendi" On a $50 bill . Bill inspired by Fendi monster. Very rare and limited.
Original Fendi bill comes signed and framed!
--------
SEE PRINT SIZES UNDER PRICE OPTIONS!
CONTACT FOR ORIGINAL PAINTING PRICING